Looking for a romantic getaway that's close to home? Louisiana has natural beauty, unique culture, and amazing sunsets. There are plenty of sweet spots to take your sweetheart, and they're probably just down the road. Here are five of our favorites.
Our Top Five Getaway Picks for Valentine's Day
#1: New Orleans
There's no place like the Big Easy for postcard-perfect architecture, fantastic food, and plentiful music. Take a gondola through City Park, a carriage through the French Quarter, a streetcar to the Garden District, or a ferry to Algiers.
Grab cocktails at Hotel Monteleone's Carousel Bar before dancing the night away at Frenchman Street music venues.
Mardi Gras season is underway, so you'll definitely want to grab some King Cake and maybe catch a parade.
Whether you're strolling through the cypress walkways of Audubon Park, window-shopping and dining along Magazine Street, or taking in the mansions along St. Charles, New Orleans is sure to charm—and to make you feel particularly charming. (Here's a great list of New Orleans date options.)
#2: Creole Nature Trail
If adventure heats things up for you and yours, drive the All American Road Creole Nature Trail, which runs from Sulphur to Lake Charles.
You can park and hike or access paved walking paths along the way. The trail winds through an area known as "Louisiana's Outback," where you'll find swamps and cypress trees, hundreds of bird species, perhaps an alligator or two (if it's sunny), and maybe deer or other wildlife. There are great fishing, crabbing, and shelling opportunities.
The Peveto Bird Sanctuary and an antebellum lighthouse are along the western spur. Rockefeller Wildlife Refuge, which hosts nesting alligators in early summer, is along the eastern spur. It's a good idea to download the trail guide.
#3: Lafayette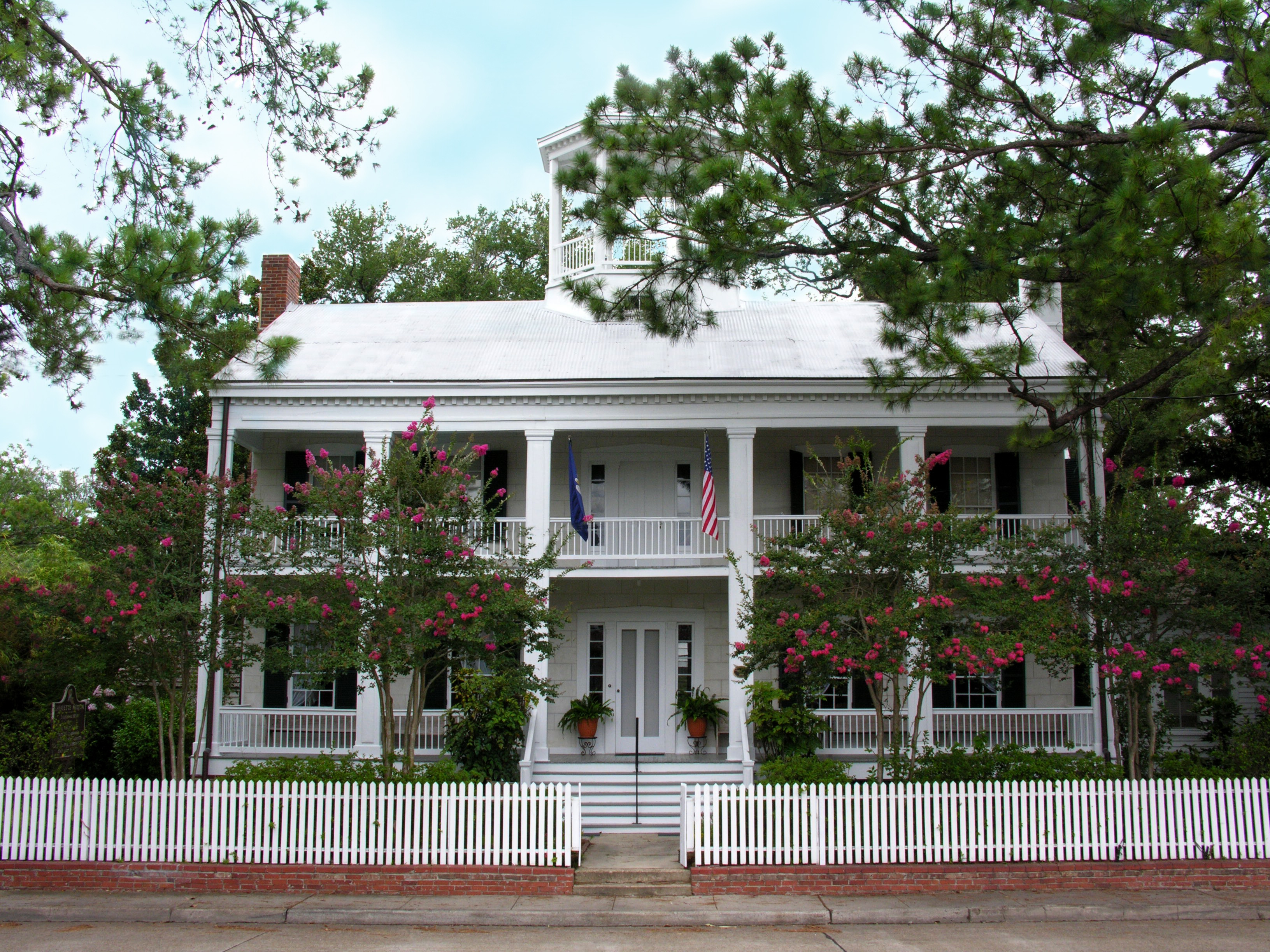 Celebrate Valentine's Day, Cajun-style, in Lafayette. Tour Vermilionville History & Folk Life Park and learn about Cajun culture. Vermonilionville also hosts Cajun music jam sessions every Saturday afternoon and other special events. Tour antebellum houses (the Alexandre Mouton House is magnificent), dine in a romantic French or Italian restaurant (Ruffino's on the River, The French Press, or Cafe Bella), and dance to Zydeco or Cajun music in a local bar any night of the week.
#4 Natchitoches
Love the movie Steel Magnolias? Natchitoches may be the romantic getaway for you. Stay in the house where the movie was filmed, which is now a bed and breakfast.
Natchitoches is the oldest permanent settlement in Louisiana. It was established in 1714 and has a 33-block historic landmark district, full of significant homes and churches.
You can tour Creole plantations and old forts. If you're feeling restless, cruise down the 62-mile Natchitoches to Alexandria bike trail and paddle through the Saline Bayou. Need some more ideas?
#5 Houma
Thanks to the old shrimp canals running through the middle of town, Houma is the Venice of Louisiana. Tour Southdown Plantation, or rent a boat and guide to explore the swamp. The Chauvin Sculpture Garden has more than 100 sculptures and works of folk art, created from 1988-2000 by an eccentric bricklayer named Kenny Hill. There are plantations to tour, fishing boats to charter, a national wildlife refuge, a military museum, and a waterlife museum.
Don't Hit the Road Without Comprehensive Coverage!
Sometimes when planning a trip, we forget important details. Make sure your car is adequately covered before hitting the road. A totaled car covered by a liability-only policy is a huge mood-killer! Want to review your policy with a local agent? Give us a call today.